Front Runner – Your next adventure starts here
Roof racks, accessories, adventure gear
Viking Drive is excited to team up with Front Runner – Proven gear and advice you can trust. Built off-road tough.
RACKS  – Find strong, lightweight, versatile and modular off-road rated racks for roof top tents, canopy tops trailers and vehicle interiors. Use 50+ accessories to mount gear and tops on top, bottom or sides of the rack, Front Runner's Slimline II Rack is one of the most intelligent vehicle-based storage systems in the world.
CAMPING – Front Runner has a reputation for designing and manufacturing best in class vehicle organising systems. Shop now for light and low-profile roof top tents, instant 2 person ground tents, compact stainless steel camp table, chairs, cooking accessories, fridge sliders and more.
LOAD BARS – If you don't currently need a complete Front Runner Roof Rack but still want off-road rated, durable cargo space for a bicycle, roof top tent, kayak and other gear carrying accessories, consider a Front Runner Load Bar Kit. A smaller footprint, lower profile, lighter load capacity, limited accessory range and entry level pricing distinguish Front Runner Load Bars from Front Runner Roof Racks.
STORAGE – Arguing with travelling companions about how to fit too much gear into too little space is a terrible way to start a road trip! Front Runner engineers have designed relationship saving organising systems. Our boxes, drawers, sliders, safes and gullwing panels provide easy access, security and above all, innovative space saving alternatives to traditional vehicle-based storage solutions.
WATER – Comprehensive water storage is an often-overlooked necessity. Front Runner manufactures a range of heavy-duty poly water tanks and flexible water bags in a choice of sizes and shapes for most any vehicle related application. Designed to withstand 4×4 off-road conditions and made from food-grade polyethylene, Front Runner's water storage systems are BPA free, do not taint the taste of water and can be easily cleaned.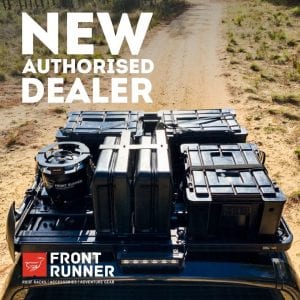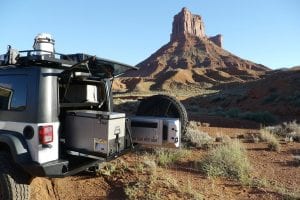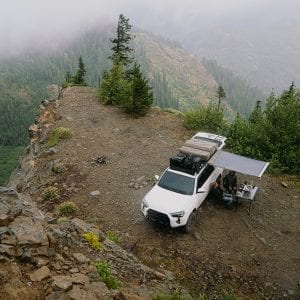 Schedule Your Auto Maintenance Service Today
We understand how important your car, truck or SUV is to your daily schedule. Whether you're using your vehicle for a morning commute or a cross-country road trip, you should contact our experts to ensure peak performance. Our goal is to keep your vehicle safe, fuel efficient and performing at its very best. Customers come to us for real solutions to all vehicle systems – engine, mechanical and electrical. Our team has over 80 years of combined experience in the auto repair industry. Give us a call today at 07 4952 6510 to schedule your next auto repair appointment. Next time you're in the area, feel free to stop by. We gladly accept all of our walk-ins!