Why Viking Drive?
Up to 20% more power
Up to 15% more torque
Up to 5% reduction in fuel consumption
Custom tuning optimized for your specific needs.
Outstanding customer services.
Highly-trained expert technicians with years of experience.
Professional diesel tuning for a wide range of diesel vehicles.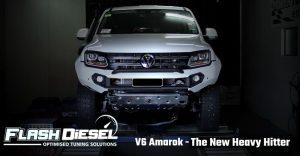 Schedule Your Auto Maintenance Service Today
We understand how important your car, truck or SUV is to your daily schedule. Whether you're using your vehicle for a morning commute or a cross-country road trip, you should contact our experts to ensure peak performance. Our goal is to keep your vehicle safe, fuel efficient and performing at its very best. Customers come to us for real solutions to all vehicle systems – engine, mechanical and electrical. Our team has over 80 years of combined experience in the auto repair industry. Give us a call today at 07 4952 6510 to schedule your next auto repair appointment. Next time you're in the area, feel free to stop by. We gladly accept all of our walk-ins!