Whether you are looking for advice, repairs or service work, Bosch Car service can offer the full package.
Car Servicing
We can provide professional servicing and maintenance work with no loss of manufacturer warranty coverage.
Electronic diagnosis
In the event of an electronic failure in your vehicle or if a warning light comes on, you can rely on our experts to quickly locate the problem. With the aid of the latest diagnostic equipment they can identify the possible sources of trouble and quickly and professionally rectify electrical system problems.
Air Conditioning Service
Air conditioning has become a standard feature in most modern cars and needs regular checking to ensure optimum operation and a long service life. Our professional workshops can be relied upon for expert maintenance of car air conditioning.
Oil & Filter Change
An oil and filter change might seem like a routine service, but requesting it from Boch Car Service has some major advantages.
High-quality oils and filters used
Responsible oil disposal
Enhances the car's service record
Brake Repair
Be on the safe side and have the condition of all the braking system components in your vehicle checked at regular intervals. Thanks to the latest workshop equipment, quality spare parts from Bosch and the comprehensive expertise of our specialists, you can always be sure of safe driving.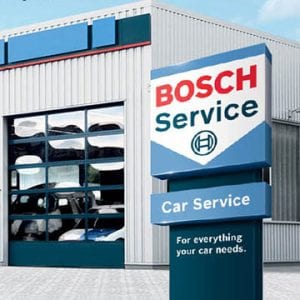 Schedule Your Auto Maintenance Service Today
We understand how important your car, truck or SUV is to your daily schedule. Whether you're using your vehicle for a morning commute or a cross-country road trip, you should contact our experts to ensure peak performance. Our goal is to keep your vehicle safe, fuel efficient and performing at its very best. Customers come to us for real solutions to all vehicle systems – engine, mechanical and electrical. Our team has over 80 years of combined experience in the auto repair industry. Give us a call today at 07 4952 6510 to schedule your next auto repair appointment. Next time you're in the area, feel free to stop by. We gladly accept all of our walk-ins!