NIKRIN PTY LTD – TERMS AND CONDITIONS – RETURNS & DELIVERY
Effective 13/05/2021
Postage
Nikrin Pty Ltd trading as Viking Mechanical, Viking Drive and Diesel Specialists delivers using Australian Post, TNT or Toll Priority. Shipping costs are influenced by the size and weight of the product and your location. Exact shipping costs are calculated in the shopping cart and will be added to the order total before checkout.
You can use the following link https://auspost.com.au/parcels-mail/calculate-postage-delivery-times/#/ to estimate AUSTRALIA POST Charges & Delivery Times
Depending on method of dispatch, please allow 1-21 days from dispatch for delivery within Australia.
Standard dispatch time is between 3-5 business days; if an ordered item is not available, or we are unable to fulfil your order we will notify you within 2 business days to arrange an agreeable alternative item, a backorder or a full refund.
Pricing
All prices are by default in AUD including GST.
We are committed to providing exceptional customer service and quality products. We endeavour to make sure that all products listed on our website are currently in stock and pricing is true and correct, however from time to time there may be technical issues that arise that may affect the pricing or quantities shown. If such an instance should occur, you will be contacted to advise of the price change and given the option of whether you would like to proceed with your order at the new price stated OR be issued a full refund.
Core Returns
We supply you with a set of Core Exchange injectors, charge you for the set, in addition to an additional deposit fee for the return of your cores.
When you return your old injectors (cores) to us they are assessed, and if they are serviceable your deposit is returned.
A serviceable core is one that is not broken and can still be rebuilt into proper working condition.
Your cores must be returned within 4 weeks or you may miss the eligibility to receive your core deposit refund. If there are any issues that may delay the return of your cores, please notify sales staff as soon as possible. Return address for core returns is 18 Matheson Street, Virginia QLD 4014
Freight charges are the responsibility of the customer.
We will endeavour to return 100% of your deposit. If we cannot return the full amount, we will try and refund some part of the deposit. The most common issues are broken solenoids and damaged threads, neither of which are repairable.
Please ensure that you package your injectors properly, as we can only refund based on the condition of the injectors when we receive them – fees are applied to returns which are externally damaged.
The core you return to us must be of the same model and part number as the one that was purchased.
Refunds
Refunds for returned goods are for the purchase price and exclude original freight or postage charges.
When to return a product?
We offer a replacement, credit, or refund where products have a major failure, such as –
When they are faulty
Wrongly described.
Different from the sample shown to you.
Do not do what they are supposed to.
Returns should be in original condition and with original packaging.
All goods sent for return must be within 14 days.
Receipt of purchase to be shown.
We may need to conduct an assessment of your product to determine whether a repair, replacement or refund is appropriate. Nikrin Pty Ltd cannot accept items for refund that have been fitted and run-on/used vehicle's except where there is a manufacturer's defect.
Where possession of goods is to be transferred to the applicant it is expressly understood that these goods remain the property of the provider until paid in full.
The customer agrees that entries in the records of the provider stating that the customer has requested the supply of certain goods and/or services and that the credit provider has delivered the said goods and/or services to the applicant shall be prima facie evidence of such request and delivery.
Backorders
If a product you order is temporarily out of stock, you may wish to place it on backorder. We will advise you of the expected price and dispatch date either by phone, email or mail and the product will be sent to you as soon as it becomes available. Pricing for backordered items may vary.
Should you not wish to place the order on back order your payment will be refunded.
Privacy
Nikrin Pty Ltd values your privacy and will only collect, use, and disclose your personal information in accordance with the Privacy Principles outlined in the Privacy Act 1988 (Cth).  – refer to our Privacy policy for further details.
Any other questions?
If you cannot find the answer to your question here, please contact the team at with your questions / concerns and a team member will be in touch with you.
Delivering Service Excellence
For everything your car needs.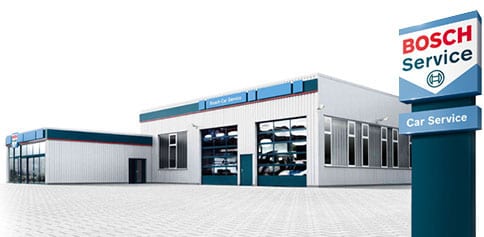 Schedule Your Auto Maintenance Service or Browse Off-Road Showroom
Two locations. Diverse solutions. Both branches offer the same quality service with our clients' needs in mind. Qualified technicians and RACQ approved we are able to accommodate all makes and models of vehicles while protecting your new car warranty. With courtesy vehicles or a pick-up / drop-off services, various finance solutions and fleet vehicle servicing, the Viking Group brings value-added service that is hard to find elsewhere. Paget is conveniently close to the airport and ideal for people who work in the area – give the team a call on (07) 4952 6510 or the City branch for those who work in the city or want a few shopping hours at Canelands call (07) 4952 3821 or book online for either branch.