Why removing IS a problem
Pollution equipment, like exhaust systems themselves, are fitted for a reason. EGR coolers and DPF's both work to significantly improve the quality of the air we breathe.
To persuade people not to tamper with these systems there's a blanket rule that covers disabling any emissions devices on a vehicle and the fines are eye watering. $$$$$$$

On the spot, you can be handed a $500 fine for removing your DPF. If you end up in front of a judge that fine can be increased to $22 000. Get caught selling a car with emissions gear removed? That's a potential $250,000 fine for an individual and up to $1,000,000 for the shop that did the work. Those are eye watering amounts of money, especially when you consider a competent workshop can keep your emissions systems in tip-top shape.
Get Your Vehicle Parts From Viking Mechanical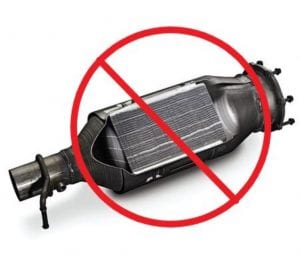 We have decades of auto service excellence, and are ready to service all makes and models of vehicles. At Viking Mechanical, we take our time getting to the bottom of any performance issue. Come to us first to avoid time-consuming misdiagnosis and incorrect part replacements. We'll make sure your vehicle leaves our shop in much better condition than when it arrived. Save time and money by receiving the right auto service and part replacement the first time! Make us your first and last stop. Give us a call today at +61 7 4952 6510 to book your part replacement service. Next time you're in the area, feel free to stop by to meet our experts. We gladly accept all walk-ins.
Schedule Your Auto Maintenance Service Today
We understand how important your car, truck or SUV is to your daily schedule. Whether you're using your vehicle for a morning commute or a cross-country road trip, you should contact our experts to ensure peak performance. Our goal is to keep your vehicle safe, fuel efficient and performing at its very best. Customers come to us for real solutions to all vehicle systems – engine, mechanical and electrical. Our team has over 80 years of combined experience in the auto repair industry. Give us a call today at 07 4952 6510 to schedule your next auto repair appointment. Next time you're in the area, feel free to stop by. We gladly accept all of our walk-ins!