What is ADAS – Advanced Driver Assistance Systems?
Advanced Driver Assistance Systems, or ADAS, is the term used to describe the growing number of safety functions designed to improve driver, passenger and pedestrian safety by reducing both the severity and overall number of motor vehicle accidents. ADAS can warn drivers of potential dangers, intervene to help the driver remain in control in order to prevent an accident and, if necessary, reduce the severity of an accident if it can't be avoided.
In short, ADAS compensates for our mistakes, be they inattentiveness, erroneous control inputs or, up to a point, downright stupidity. As uncomfortable as humans are with admitting it, we are not perfect–but ADAS is here to help. At least that's the idea. ADAS are becoming much more common with new models of vehicles. They are no longer limited to luxury vehicles. Some systems may become standard on all vehicle makes.
ADAS available at Viking Drive
We have invested in the latest calibration technologies from Bosch, understanding the rapid increase in use of advanced driver assistance systems (ADAS) in new cars and the need for calibration ensuring driver safety.
Sensor calibration required even after minor repairs, maintenance or service tasks
Expanded set with calibration targets for almost all European, Japanese and Korean makes
Professional calibration tools, know-how and intelligent workshop software
For more information on how ADAS works, or calibration requirements, give the team at Viking Drive a call on (07) 4952 3821.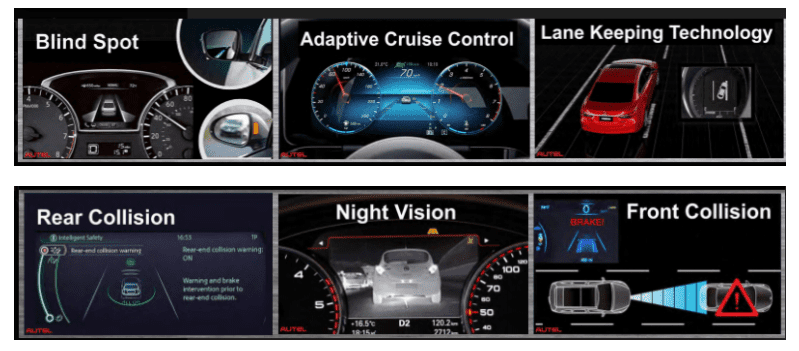 Schedule Your Auto Maintenance Service Today
We understand how important your car, truck or SUV is to your daily schedule. Whether you're using your vehicle for a morning commute or a cross-country road trip, you should contact our experts to ensure peak performance. Our goal is to keep your vehicle safe, fuel efficient and performing at its very best. Customers come to us for real solutions to all vehicle systems – engine, mechanical and electrical. Our team has over 80 years of combined experience in the auto repair industry. Give us a call today at 07 4952 6510 to schedule your next auto repair appointment. Next time you're in the area, feel free to stop by. We gladly accept all of our walk-ins!