Upgrades for Beginners
Taking on the challenge of upgrading your vehicle to go off-road can end up to be a very expensive mistake if you don't get the right advice.
Where do you start?
Let the team at Viking assist you with your exciting challenge and ensure you don't make the costly mistake of incorrect upgrades. A few things to consider –
Tyres: Upgraded tyres are an essential first piece of kit for any aspiring off-road enthusiast. Perhaps the biggest killjoy during an off-road excursion comes at the expense of cheap, flimsy rubber — but beefier tread lugs, improved stress ratings, and tailored tread types will ensure that you're prepared for the specific terrain you're looking to dominate.
Suspension: If you're headed off-road, changing your suspension is an undeniable modification that will need to happen at one point or another — and it's often the first step drivers take in their quest to outfit their stock vehicle with a newly acquired, aggressive look. As with any other integral part of your vehicle, a blown bushing or destroyed bolt will put a swift end to any outdoor exploration you're hoping to do — so instead, invest in an aftermarket system that focuses on key reinforcement areas and high-quality peripherals that will make your experience all the more pleasant.
Lift Kit: While suspension systems offer for more in terms of performance and capability, it's obvious that the higher your vehicle is off the ground, the more clearance it has, and the more obstacles you'll be able to negotiate. That's where the lift kit comes in — providing your truck with the means (and ground clearance) to navigate over obstacles that would make most stock vehicles cower in fear. Not only does the lift kit provide the perfect expandable capability for your ride, but it also warrants a nice gain in the aesthetics department, exposing the undercarriage of the vehicle and all of the awesomely upgraded suspension work that you had done prior to the addition of the kit.
Body Protection: Body protection is one of the most overlooked additions when it comes to creating an off-road vehicle since most of the parts are hidden and achieve no aesthetic purpose for the vehicle. While it might be true that there is no reason to buy body protection if you're only interested in aesthetic value, it's absolutely essential should you feel the need to take your vehicle off grid, over dangerous terrain, and run the risk of inclement damage. The last thing you want when you're trying to clear an obstacle is to destroy an important underbody component due to a momentary lapse in judgment.
Bull Bar: Bull bars are better described as brush guards, which are meant to protect the front end of your off-road vehicle as you plow through grass, brush, and anything else that stands in your way. If you can't drive over it or around it, bull bars are the best way to proceed without worrying that you'll damage the expensive front end peripherals of your vehicle.
Winch: Winches are another non-essential item for the introductory off-roader but retain their spot as one of the most useful tools for off-road excursions that introduce new levels of difficulty. If you're prone to find yourself in a number of sticky situations, the winch can be one of the most invaluable additions you can make to your vehicle.
Lighting Soultions: Light bars might be showing up last on our list, but that doesn't mean they aren't important. Stock headlights and alternative vehicle lighting solutions are often underwhelming in the grand scheme of things and provide a baseline luminescent rating for driving on well-lit roadways.
Let us know your level of "off-road" ventures and we have the support and sales to ensure you get there.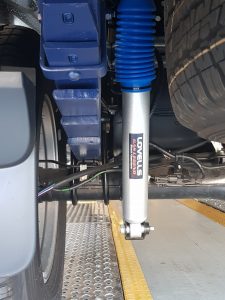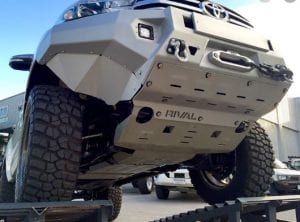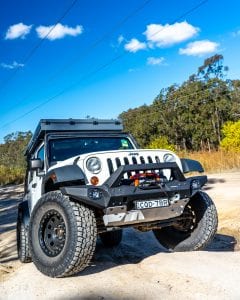 Schedule Your Auto Maintenance Service Today
We understand how important your car, truck or SUV is to your daily schedule. Whether you're using your vehicle for a morning commute or a cross-country road trip, you should contact our experts to ensure peak performance. Our goal is to keep your vehicle safe, fuel efficient and performing at its very best. Customers come to us for real solutions to all vehicle systems – engine, mechanical and electrical. Our team has over 80 years of combined experience in the auto repair industry. Give us a call today at 07 4952 6510 to schedule your next auto repair appointment. Next time you're in the area, feel free to stop by. We gladly accept all of our walk-ins!