A Room With a View – every time!
Make your next camping trip easier.
Bundutec supply a fanatstic quality range of roof top tents, awnings and accessories for your next trip out.
At Bundutec, we have created a range of roof top tents to suit everyone. Roof Top Tents allow you to access all those beautiful out of the way places, and keep you safe from all the nasties that live on the ground.
ELECTRIC ROOF TOP TENT
The only electric rooftop tent that has a hard case and room to store your bedding inside.
MOREMI SPORT "PLATINUM EDITION"
The brand new 150cm wide Moremi Sport Platinum Edition is now in stock or available to order.  Place your order now to be one of the first to own this exciting new Rooftop tent.
AWNINGS –
Bundtec awnings are quick to erect and built tough. Some models require no poles and all provide a massive shade area.
3 SIDED WING AWNING
This is the awning that Bundutec is famous for. The 3 sided self supporting poleless wing awning is available in 2 sizes. 2.45m and 2.95m.
OSTRICH WING 270 POLELESS AWNING
2 sided wing awning requiring no poles. This self supporting awning is by far the quickest and easiest of any awning to setup.
EXTENDED 2 SIDED WING
This awning has been specially designed to wrap around 2 sides of a caravan, trailer or slide on camper. Available in 2 sizes.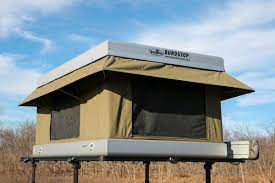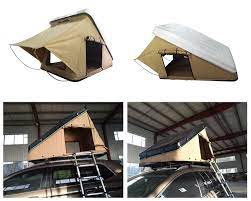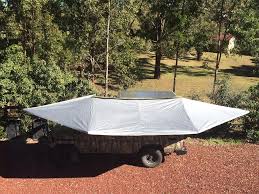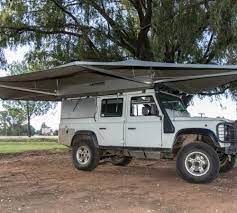 Schedule Your Auto Maintenance Service Today
We understand how important your car, truck or SUV is to your daily schedule. Whether you're using your vehicle for a morning commute or a cross-country road trip, you should contact our experts to ensure peak performance. Our goal is to keep your vehicle safe, fuel efficient and performing at its very best. Customers come to us for real solutions to all vehicle systems – engine, mechanical and electrical. Our team has over 80 years of combined experience in the auto repair industry. Give us a call today at 07 4952 6510 to schedule your next auto repair appointment. Next time you're in the area, feel free to stop by. We gladly accept all of our walk-ins!