Tried and tested gear by the people who design them….
You can be sure that all the gear from Campboss 4×4 will stand up to the elements and the tough situations you may find yourself in!
Tried and tested by Jase and Andrew in the harsh Australian conditions you can be sure to find a tool that will make your life easier, get you out of a tricky situation or recovery gear to get you back on the road. Cooking gear to inspire the chef in you when outdoors, furniture, and swags to keep you comfortable, dry, and warm.
The range of gear from All4Adventure is continuously expanding so keep in touch with us to see what has been released.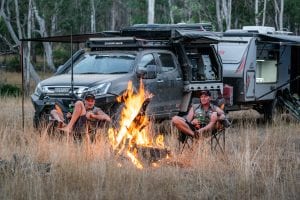 Schedule Your Auto Maintenance Service Today
We understand how important your car, truck or SUV is to your daily schedule. Whether you're using your vehicle for a morning commute or a cross-country road trip, you should contact our experts to ensure peak performance. Our goal is to keep your vehicle safe, fuel efficient and performing at its very best. Customers come to us for real solutions to all vehicle systems – engine, mechanical and electrical. Our team has over 80 years of combined experience in the auto repair industry. Give us a call today at 07 4952 6510 to schedule your next auto repair appointment. Next time you're in the area, feel free to stop by. We gladly accept all of our walk-ins!