Preventative Maintenance Services
All Makes & Models
Whichever vehicle make has you on the road, Viking Mechanical has the team and the equipment to provide the appropriate services. We believe in performing quality preventative maintenance to make sure you avoid costly repairs and breakdowns. We'll enhance your vehicle's engine performance and longevity. We use state-of-the-art tools and equipment to provide all preventative maintenance services like oil changes, tune-ups, maintenance inspections, air conditioning service, engine diagnostics, electrical services, fluid services and more. Our team of experts considers your vehicle's age, your driving habits, and the manufacturer's recommendations when booking the next service. No matter what your service needs are, we can handle them – from routine maintenance to major overhauls. Choose Viking Mechanical because we get your repairs right the first time! When customers leave our facility, they know they've received the best vehicle services possible.
Diesel Fuel Injection Diagnostics
Specialists in diesel technologies and DPF cleaning, Viking Mechanical finds out exactly what's happening under the bonnet with our advanced diagnostic equipment. We provide top quality DPF (diesel particulate filter) cleaning services for your diesel engine. Remove the harmful diesel particulate matter or soot from the exhaust system. Our cleaning process uses the industry's most sophisticated technology and machinery. We are the only authorised Bosch Diesel Centre in the Mackay area. This means we use the best tools, test equipment, parts, specifications and training from the manufacturers. All of the fuel injection components and specifications adhere to the manufacturer's quality and standards. For quality diesel system repairs, maintenance and cleaning services, come to Viking Mechanical and Dieseltec QLD. Viking Mechanical acquired Dieseltec QLD several years ago, which enables the group to look after all your diesel and petrol requirements under one roof.
Book Your Vehicle and Diesel Service
Viking Mechanical is here to keep your vehicle at peak performance. We do this with quality maintenance service plans that help you avoid costly repairs. Avoid a misdiagnosis or an unnecessary repair by trusting your vehicle to our highly qualified technicians. All makes and models, foreign and domestic we use advanced diagnostic technology to exacting standards. Our services will improve your vehicle's overall performance and efficiency. This will increase your engine's longevity and help you retain your vehicle's resale value. Give us a call today at +61 7 4952 6510 to book your next diesel service or vehicle service appointment. You can save time by booking your appointment right now, using our convenient online booking system. Next time you're in the area, feel free to stop by to meet our experts.
Schedule Your Auto Maintenance Service Today
We understand how important your car, truck or SUV is to your daily schedule. Whether you're using your vehicle for a morning commute or a cross-country road trip, you should contact our experts to ensure peak performance. Our goal is to keep your vehicle safe, fuel efficient and performing at its very best. Customers come to us for real solutions to all vehicle systems – engine, mechanical and electrical. Our team has over 80 years of combined experience in the auto repair industry. Give us a call today at 07 4952 6510 to schedule your next auto repair appointment. Next time you're in the area, feel free to stop by. We gladly accept all of our walk-ins!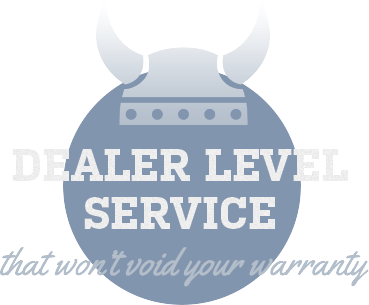 Read More